The Exclusive Electric Golf Caddy Made in Germany
Born in Germany in 1988, every JuCad golf caddy is custom made and handcrafted with precision and attention to detail.
Unique Design & High Tech Materials
JuCad golf caddies are uniquely designed to minimize weight and size and are only built from the strongest and most durable high tech materials.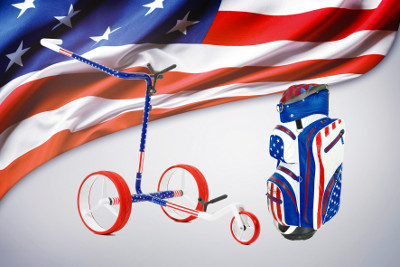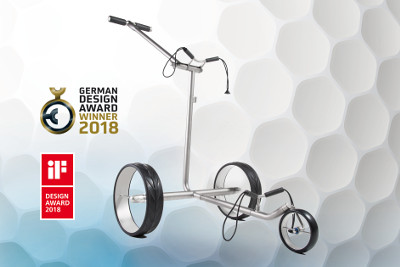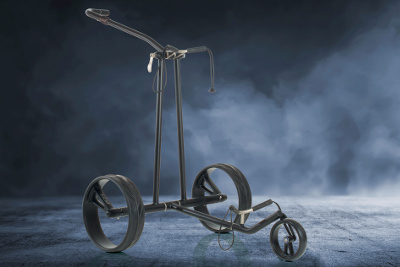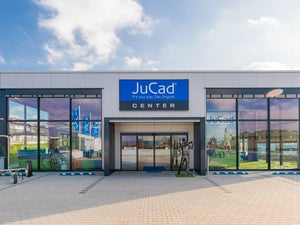 JuCad - founder of the design class
JuCad is the first manufacturer in the golf industry to offer their customers a personal trolley configurator online, thus enabling fulfilment of almost every configuration requirement. The JuCad brand is a hallmark of colour variety and invigorates the fairways with refreshing trolley and bag designs. JuCad crafts three premium materials: titanium, stainless steel and carbon. In every respect, only the best combination is chosen. For these technically sophisticated trolleys, state-of-the-art mechanical precision is combined with exacting craftsmanship of the highest degree thus ensuring consistent outstanding quality.
A team of highly specialised experts at five uniquely vertically integrated sites in Limburg manufacture sustainable and durable golf trolleys. For the past 20 years, this globally successful, more than 100 employees strong, family business has been managed in second generation by Kira and Dipl.-Ing. Jörg Jung, MBA.
Subscribe to our newsletter
Promotions, new products and sales. Directly to your inbox.